Why choose Team Simpson for your Real Estate needs?
---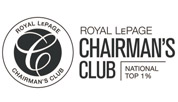 When choosing a real estate professional, the decision should be based on excellent community knowledge, a track record of results, stellar reputation, and the comfort of a strong relationship. Todd Simpson, Kent Simpson and Blake Hilts have a well earned reputation of providing superior results. As local community experts, their commitment to client needs, outstanding negotiating skills, and unparalleled market knowledge puts them at a clear advantage in a competitive environment.
Team Simpson has two core philosophies.
Integrity creates successful transactions and builds the right relationships.

Every client and transaction requires the highest level of attention to detail... no matter what the circumstance

.
Todd, Kent and Blake use proven marketing programs and networks to raise exposure for the properties they sell. They are always working with qualified buyers which enables them to link buyers and sellers who may not have been otherwise connected.
An instrumental part in Todd, Kent and Blake's ability to provide elite services to this demanding market is their assistant Emily Oxley. Emily is an amazing assistant who keeps a watch on all things administrative. To complement each of their strengths, Team Simpson has chosen a partner in Royal LePage Kelowna for the connections, global networking and marketing opportunities they offer clients.
At Team Simpson we believe in working together with our clients to achieve a common goal. Through communication we keep clients informed every step of the way, ultimately guiding them to a memorable buying and/or selling experience.
Team Simpson … Your Trusted Resource for all things Real Estate.
Royal LePage - serving Kelowna, West Kelowna, Peachland and Lake Country
Todd Simpson - Personal Real Estate Corporation
Kent Simpson - Personal Real Estate Corporation
Blake Hilts - REALTOR®
Emily Oxley - Unlicensed Real Estate Assistant